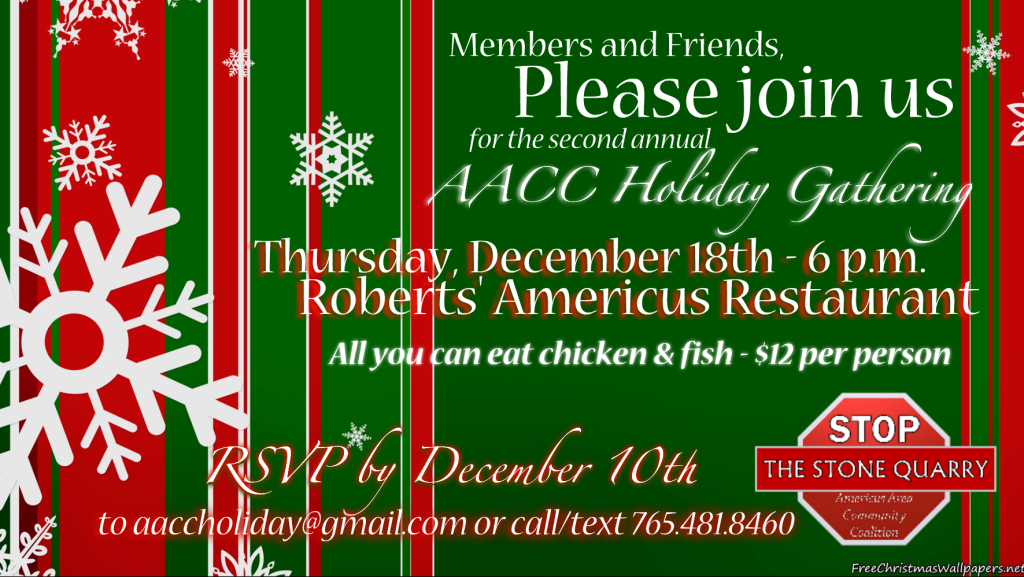 Members and friends, the Americus Area Community Coalition invites you to join us for the second annual AACC Holiday Gathering at Roberts Americus Restaurant.
When – Thursday, December 18 at 6pm.
Where – Roberts Americus Restaurant, 7460 Old State Road 25 N, Lafayette, IN 47905
Enjoy all you can eat chicken and fish – $12 per person.
RSVP by December 10th using the contact form below.  Also, you can submit any questions you may have about the event.
Please provide the total number of people in your party.  This will help in planning the food.
We look forward to seeing you there!